Jan 3, 2021 07:58pm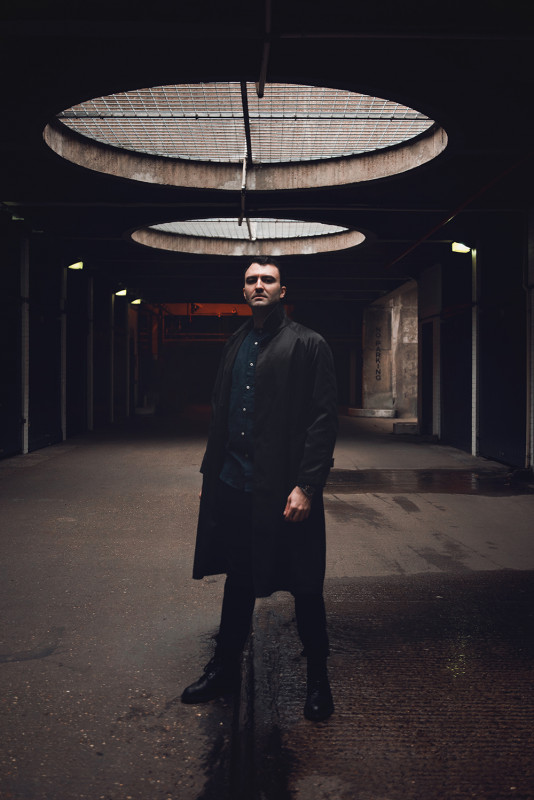 We have managed to catch up with Italian music producer Paride Saraceni who shares with us some of his musical creative approaches, most memorable DJ gigs, travels experiences, his influences and much more.
How are you coping during the Covid pandemic and what are you focusing on at the moment?
I am working on several projects, outside of music as well as in relation to it. I took this time as a chance to develop new skills and set up new professional avenues, we will see how they develop.
Can you tell us about your first ever gig and how everything started for you?
The very first gigs I had were probably at high school ball back in Switzerland, which followed some parties I threw for friends where I used to focus on the overall concept-design on top of the music aspect. Which is the way I still try to look at my profession in the night industry generally, although at the time I started to DJ and produce after being exposed to some parties in Italy. Particularly 'Diabolika', that not only proposed (at the time very alternative) underground techno-minimal, but that were also creating a captivating, alternative and somewhat 'mischievous' scenario for clubbers, very dark and very halloween-inspired settings.
Something inside of me was moved and I felt this 'place' of freedom and mystery and creativity and darkness was what got me into exploring nightlife. There was something quite cinematic about it, an experience made of different moments and spaces and collectivity. I was captured.
You had some amazing releases in your career and one of our favourites is the Burning EP released on Adam Beyer's Truesoul Records. Can you remember what kind of inspiration drove you at that time and the process of recording those tracks?
Thank you, as it is always hard to predict the (commercial) outcome of a track, I try to send out only what I personally feels that makes sense to me and sounds as pleasant as I can make it sound, technically speaking. Releasing on Drumcode/Truesoul had been a far away dream as a long-time fan of Beyer's work, and little would I knew I would play at a DC event a year later. I guess when you open yourself up you may end up with surprises.
With Burning It was a very instinctive inspiration process that came to me when I was on a bike ride with Ramona (Monce) back in around August 2015, In that time I was working in an architecture office in London and I felt very divided inside about my two careers and choices. I felt my music 'world' was falling apart. While riding I was having some catastrophic visions in my head relating to my dear ones' health, as I find myself to be quite prone to such visions somehow and the lyrics/singing popped up in my head.
While I had always been listening to music while working, and making music in the evenings, all the rest came by itself. Like most of my tracks, they first happened in my head and then I wrote burning on a beat I was working on the previous weekend and it took roughly an afternoon to finish it. Like Dissolute, I guess it was well received as it opened a window into my soul, it was a very strong and very personal message/expression, nothing was planned.
We would like to dig deeper more into your production skills and it would be great if you can try to explain to us your way of producing music, and the programs and plugins you use the most?
Honestly, I have travelled through an odyssey of technicalities and across different genres, trying various plug ins and even going analog. I can't stress saying that tools don't matter at all and after 13 years of production and about 600 tracks completed. My setup is back to how it was initially, stripped down to 2 sets of EQs, ableton's native one for tone shaping and PROq3 for any surgical corrections. Ableton's native compressors, and some occasional saturation, it can be any really depending on what I am after.
I use Ozone 4 on almost every track often without any use of EQ. I can do pretty much everything there or sometimes I use the SSL channel strip mainly to compress groups in a very moderate manner if required. That's all I need in regards to technicals.
Production-wise I run everything in the box, I still use u-he Zebra 2 and i do most synths and bass-lines on there, as well as the Arturia Collection, but once again, it all depends on what I am after, anything can work as long as it covers the right range of frequencies. The less tools I have to use, the better the outcome is most often.
Who are you most influenced by at this moment?
There are a lot of artists that inspire me at the moment, alongside the Drumcode crew of amazing producers that always inspire my mix techniques. I have been following Kollektiv Turmstrasse, Mario Basanov/Ten Walls, as well as Tale Of Us a lot since their inception, and lately some new projects including Bronson, Mathame and Innellea and Kas:st which I find really unique.
The reason why I like what they do is because they never settle on one specific genre, and they create their own scene, revolutionary on a conceptual sense as well as experimental for the unexplored spaces of music, which is something I always strived for achieving yet being limited in technique and music knowledge.
I really appreciate the freedom Tale Of Us expressed by having releases across multiple genres, including the 'Endless' album which is an entirely ambient-cinematic soundtrack collection. I personally do not know any 'Techno DJ' who has taken such artistic freedom and approach, except for Moby perhaps.
It is obvious to me that the 'Techno' music scene has became extremely one-minded, monolithic and predictable in the past 3-4 years to say the least. It is also true that this observation is applicable to other scenes or genres as well, and that is partially why I decided to step away for a while. Artists of the kind I mentioned above, who work beyond genres and formats, who are changing the 'notion' of the DJ figure itself, as well as the teams that back them up are of great inspiration to me.
We know the important part of DJ life was travelling, meeting people and experiencing different cultures (at least this was the case before the pandemic). Can you tell us about your most memorable DJ trip?
My trips to Lebanon always bless me with great times and memories, people are just so welcoming there. Other trips I really enjoyed were to Tokyo and, New York, Barcelona and Madrid, Czech Republic, Bosnia and back home in Italy of course. But I think what makes a trip special is the people who are with you.
I made lots of friends around the world, and the second trip is always better than the first ones when you know you have friends at your destination, with whom you can play or party with, and exchange stories and experiences, especially as the DJ lifestyle is otherwise a very ironically lonely one.
Are we going to hear about some of your new releases soon and are you working on any new projects that you want to share with us?
I have a lot in store, and it has been difficult to sign new music lately for which I am considering to finally release my own music in-house through my label Post Scriptum. Perhaps an album is on the way too, I still have to decide as I don't want to just throw some bangers in and call it an album. It's been a hard time to find clarity and to set new anchors in new avenues.
I also had a side alias last year which never saw light unfortunately. I am also tired of making what's expected of me as I feel I have became more mature technically as well as conceptually since the times of Burning and Dissolute for me to repeat my steps. There are still hanging matters that I wish to conclude, but the tunnel is almost over and I am positive about what's to come, expect surprises.
Photo credit : Teo Andreoli