Greg Notill, MiSinki - Microscopical Life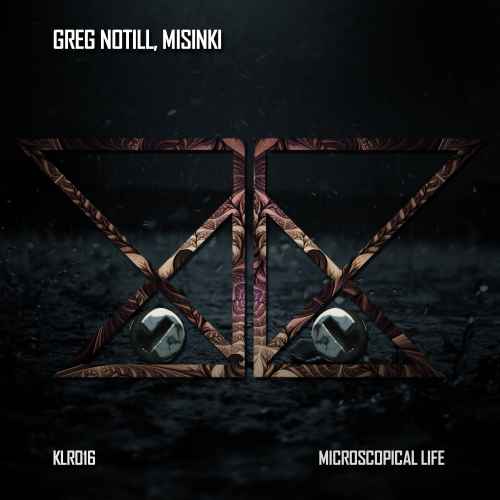 Georgel Grégory aka Greg Notill is from France and started his career with the new century. He made a long career as a Hard Techno DJ And Producer, releasing more than 300 tracks on major labels and playing in many big festivals worldwide, including Awakenings. After almost 20 years of Hard Techno, he decided to experiment some more cool, melodic and cosmic sounds. The research drove him into something more subtle, like Techno. Techno for him is like a musical and cosmic trip. Greg has already signed with a lot of major Techno labels like Say What?, IAMT, Reload Black, Silent Storm and he's now co-owner of Black Snake Recordings.

Mike Molokhia aka MiSinki is a British DJ and acclaimed Producer with over 100 mainstream releases across the pool of Tech House and Techno. Fast becoming a name on every techno lovers lips, MiSinki has skyrocketed within the last 12 months to become a highly recognizable and consistent producer. A regular on the UK techno circuit and true crowd pleaser, MiSinki has carved a reputation in the studio for producing quality, percussion-driven, intelligent and pulsing Techno. He also has his own label, 'Mechanikal', releasing worldwide DJs.

These two legends come together with this great EP, with cosmic, pulsing and percussion-driven sounds, with extremely striking beats, which will sure make you move automatically.
ARTIST

TRACK NAME

Greg Notill, MiSinki


Quantum

Quantum
Greg Notill, MiSinki


Molecular

Molecular
SUPPORT FROM: anna ullrich, Daniela Hensel, Anderson Noise, joseph capriati, Frank Arvonio, JNO (SNDST), Raphael Piperno, Milan Milano, Bertzi, Lunatique Sublime, Kleber, Lex Mazzini, Sinisa Tamamovic, Paco Osuna, Richie Hawtin, Cristian Collodoro, Greg notill...
The owl butterflies, called Caligo, always fly in the dark and are known for huge spots of eyes on their wings, reminiscent of an owl. Its name, in the language that originated Portuguese, Latin, has the meaning of darkness. The pattern of its wings is highly enigmatic. It is a generalized form of disguise, where many hesitate to come close, because it has patterns that resemble the eyes of many predators. However, they are unexplored, like the very darkness. From Caligo, originates Kaligo Records.