Dec 15, 2020 12:44pm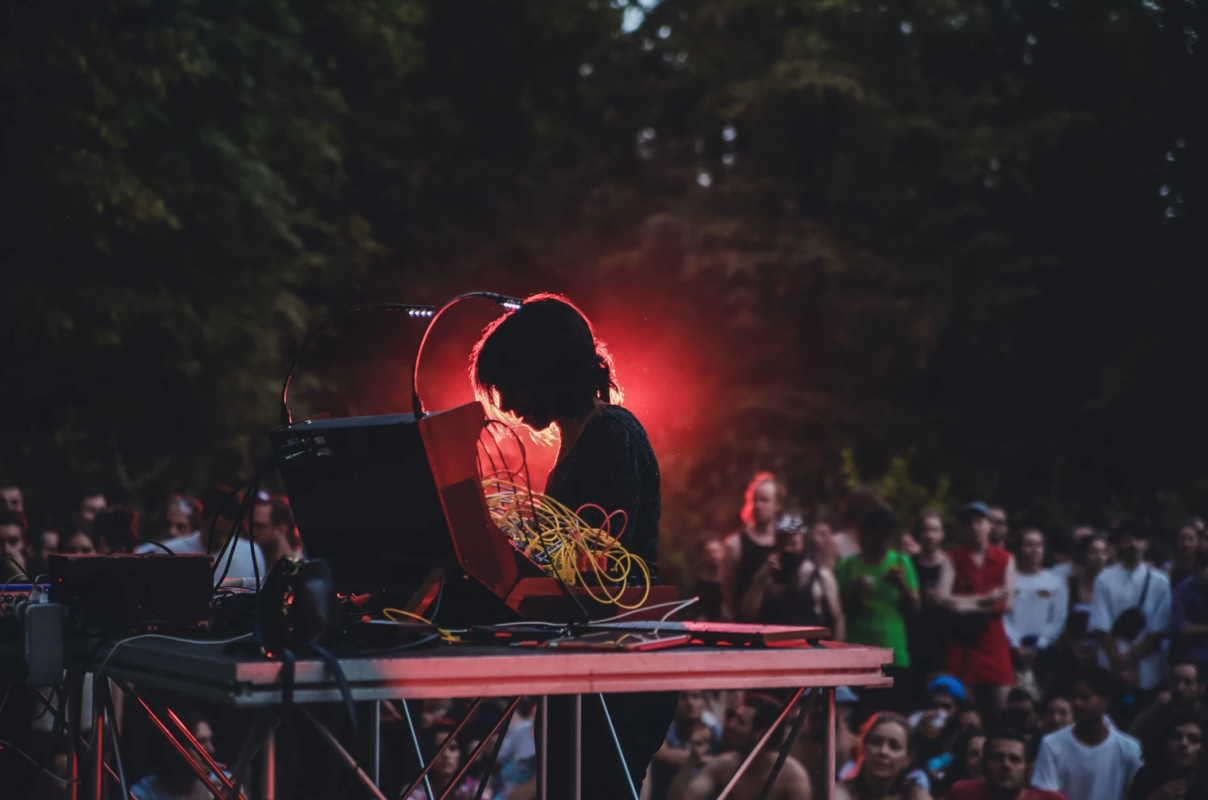 If we look back in time and dig more deeper in electronic music history and modular sound progress we definitely can't miss the name Suzanne Ciani. One of the pioneers of Modular synthesizers spent decades exploring uncharted territories and human possibilities to create unheard sounds with modular synthesizers. Suzanne was working with one of the founders of electronic music Don Buchla who created the Buchla system and was co-inventor of the voltage controlled modular synthesizer along with Robert Moog in the early 1960s.
Suzanne began her life with music at the age of seven when her mother brought home a collection of classical albums from a neighborhood fire sale. As the third of six children in a busy suburban household near Boston, Suzanne found her own space by teaching herself to play the piano and to read music.

As an undergraduate at Wellseley College, Suzanne began dividing her time between performance and composition. She also began her fascination with technology when one of her classes took a field trip to nearby M.I.T., where a professor demonstrated his early attempts to make a computer produce the sound of a violin. Upon graduation, she went to the University of California at Berkeley to continue her studies in composition. She received her Masters Degree in composition there, but more importantly, at nearby Stanford University and Mills College, she met three of the founders of electronic music: John Chowning, Max Matthews and Don Buchla.

Suzanne became entranced with the ability to produce music with a machine, and she became a devotee of synthesizers for the next two decades. She has often joked that for at least ten years she was essentially married to her Buchla synth, and in fact she did leave the massive machine running for months at a time, programming it to compose and play endless compositions.
Suzanne Ciani's latest performance has been recorded at Envelop SF. This VR experience with Suzanne performing quadraphonic modular synth at 32 speaker immersive audio venue in San Francisco was originally live streamed via Envelop Stream, in collaboration with The Audio Engineering Society in October 2020. You can watch it on youtube or enjoy the VR experience here!

Suzanne is a five-time Grammy award-nominated composer, electronic music pioneer, and neo-classical recording artist who has released over 20 solo albums including "Seven Waves," and "The Velocity of Love," along with a landmark quad LP "LIVE Quadraphonic," which restarted her Buchla modular performances. Her work has been featured in films, games, and countless commercials as well.
She was inducted into the first class of Keyboard Magazine's Hall of Fame alongside other synth luminaries, including Bob Moog, Don Buchla and Dave Smith and received the Moog Innovation Award. Most recently, she is the recipient of the Independent Icon Award from A2IM.
Suzanne has provided the voice and sounds for Bally's groundbreaking "Xenon" pinball machine, created Coca-Cola's pop-and-pour sound, designed logos for Fortune 500 companies, and carved out a niche as one of the most creatively successful female composers in the world. A Life in Waves, a documentary about Ciani's life and work, debuted at SXSW in 2017 and is available to watch on all digital platforms.
Follow Suzanne's latest music and performances on her website: