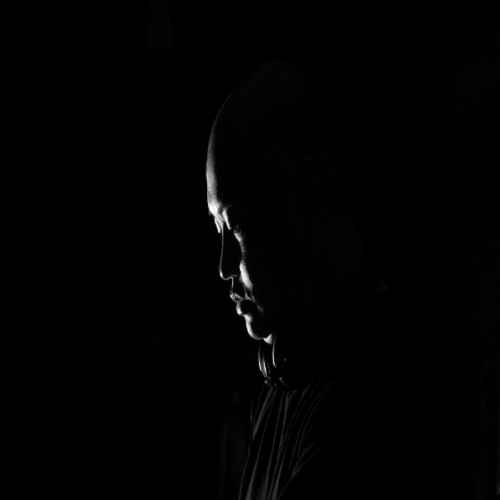 We all crave those rare moments on the dancefloor when the hair on your arms stand up, your stomach backflips, and suddenly you're transported into a paradise of absolute euphoria. Few artists can pull off the feat each time they step up to the booth, but Durtysoxxx is an MVP in the sport. Let's not place too many labels on him, though, because he has enough: DJ, producer, label head, and agency owner, among many others – it's a surprise he has time to even create the aural soundscapes he's so notorious for. Among the creative minds who ensure that the techno genre keeps moving forward, he's something of a tastemaker.

Somehow always managing to keep one step ahead of the game through his work as an artist, as well as through his label, Funk'n Deep, he's received support from the biggest artists in the techno world. So, what's the secret to the recipe of audio delights only Durtysoxxx knows how to cook up? Blame it on his upbringing in the Bay Area. The cultural melting pot subjected him to an array of musical tastes, from electronic music by Daft Punk, Donald Glaude, The Crystal Method and John Digweed, to hip-hop such as Outkast, Tupac, and Cypress Hill, and rock like Nirvana, Smashing Pumpkins and the Red Hot Chili Peppers. The vibrant musical palette he possesses is a huge ingredient in the unique sounds he creates today. He's taken the traditionally dark genre, and transformed it into a booming, groovy, driving aesthetic that has now left its slick fingerprint all over the industry.

Perhaps the biggest turning point for Durtysoxxx arrived in 2013 when he launched his label, Funk'n Deep Records. With such an oversaturated market, one would think it difficult to set a label apart from the rest. But with the deep, vibing sounds the label is known for combined with a passionate team behind it, it's become a go-to for many djs and producers. In addition to signing tracks by up-and-coming talent, he has championed the music of some of the most respected mainstays around the globe, elevating the label to quickly becoming one of the most recognized and respected in techno.

In the past few years, his own discography has gained significant momentum. His 2016 singles "Disguise" and "Deja Vu" both charted on Beatport's Top 100 in addition to finding its way into DJ sets delivered by the likes of Pan Pot, Sam Paganini, and Umek. Having collaborated with and remixed some the biggest artists today, his name as an artist has grown significantly, releasing on labels such as Phobiq, AnalyticTrail, Transmit, Respekt, Bitten and Toolroom.

Durtysoxxx's prolific career as a recording artist has allowed him opportunities to share his talents across the globe, as well. He's graced the decks at top U.S. clubs like Output in New York City, Exchange in Los Angeles, Heart Nightclub in Miami and The EndUp in San Francisco. He's also performed abroad at major venues like Melkweg and Panama in Amsterdam, Club Vertigo in Costa Rica, Secret Garden in Guatemala and Circus in Montreal.

While he creates delicious creations for our ears, he's equally skilled as a performer – taking the audience for a ride they didn't even know they wanted. Once he steps up, don't expect to just become another passive clubgoer. Think pleasurable supersonic booms mixed with swelling, groovy melodies and ominous vocals, and you have the essence of the Durtysoxxx experience. Each selection takes the audience further along their descent, building towards a tracklist of mostly unreleased music. His search for uncharted sonic territory has earned him the reputation of an innovator, while his respect for tradition ensures his tastes remain in high regard. Durtysoxxx need not look to the future; he and his colleagues are already there. For a glimpse of what lies ahead, keep him on your musical radar.