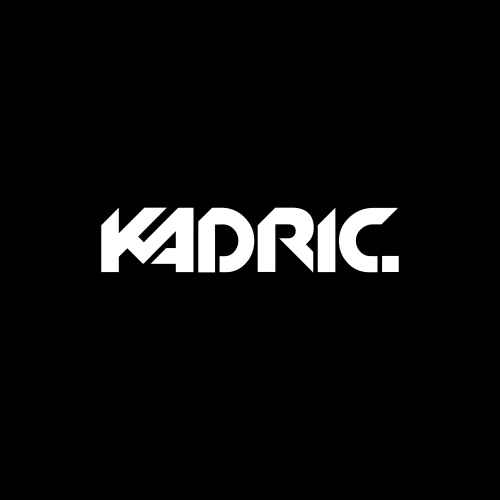 Cedric Mokus a.k.a. Kadric came into contact with electronic music at a young age. In school, he was already playing different instruments in a band and composing their whole songs. With his first computer software, he was creating beats for his friends, which together with lyrics, he was then able to sell some of his Hip Hop beats on different online platforms. In Hip Hop the singer is the ¨frontman¨ and you don't necessarily hear the beats behind the song, there for ether was little opportunity for Cedric to perform his Beats live.

After his first visit to a ¨Disco¨ in his hometown of Bern, Cedric fell in love with the Electronic Dance Music and bought his first DJ Equipment. First, he played at private parties for his friends, the feedback was always positive, which motivated him to continue. Soon he would begin his first music project under the name ¨Krafteck¨ which quickly landed him plenty of opportunities to perform. He began producing Minimal Techno which meant he could sign on known labels such as ¨Hungry Koala Records¨, ¨DC10 Records¨ and ¨Doubsquare Records¨. Through more releases in the minimal techno Scene his track ¨Krafteck – Madness¨ reached the number 98 in the worldwide top 100 Minimal Techno Charts on Beatport.

Later Cedric switched his Style from minimal to melodic techno and he quickly released tracks through ¨Reload Records¨, ¨Funk'n Deep Records¨ and ¨My techno Weights A Ton¨. His music was now becoming recognized worldwide and being played by huge artists such as ¨Spartaque¨, ¨T78¨ and also ¨The YellowHeads¨.

Unhappy with his Alias ¨Krafteck¨, Cedric decided to change his name to Kadric
Feeling that this name fitted better to him personally. The name means something like ¨ruler of war¨ and is derived from his first name. Under his new name, he released his first EP's early 2019. Fast he was already able to perform at bigger Events and Festivals all over Switzerland, such as SpaceMonki Zürich, Borderline Basel, Rok Klub Luzern, Sedel Ebikon, Gaskessel Bern, the Streetparade and the We Love Techno. Kadric was also getting international bookings, his first German debut was back in 2018 at the Hans Bunte Areal in Freiburg (Breisgau).

¨Predator¨, his personal favorite track was released on ¨Oscuro Music¨ and reached the number 76 in the worldwide Beatport techno hype charts. Other labels such as ¨Trau-ma¨ and ¨Gain Records¨ were releasing his music too.

Listeners will get to know Kadric through his music as everything he produces will have his heart and soul poured into it.