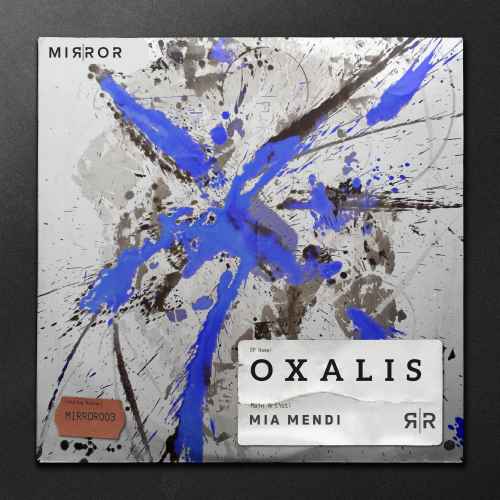 With release No. 3 on Mirror Records we are proud to welcome the sensational duo Mia Mendi from Great Britain with two unique tracks on our imprint. Both tracks are so special in their own way that we see no need for an additional remix this time. "Oxalis", named after the EP, is deep, stirring and alluring. Mia Mendi's ability to write captivating melodies is clear from the off. The flipside of the EP features "Morphine", with their signature percussions and thrilling harmony, adding a more Minimal vibe to the release. A masterful first appearance from Mia Mendi, make sure you grab it!
ARTIST

TRACK NAME

Mia Mendi


Oxalis

Oxalis
Mia Mendi


Aeternum

Aeternum
SUPPORT FROM: Richie Hawtin, K.EULE, Tino Tranquilo, Tomin Tomovic, Elektrodisko, DJ Style, Kurt Kjergaard, MARTIN DASSLER (Major & Minor), Bagnarello, Pedro Mercado, Abandon, Michael Ritter, Lucas, Giancarlo Di Chiara, PAOLO TOSSIO, CALI, Dexon, Kylian, FNKSTLL, Shmitty, Corinne, Manu Of G, Ben Deeper, Aston Alba, Ferry Corsten, Rob Zile, Heinick, Zeit/Bypass, Another Mind, VEB Elektrokunst, Amir Telem, Vily Vinilo, George Adi, Wiebe Roose, differentgrooves.com, Marat Mode, Sergio Matina, raphademetrius, Zisis D, FLORENZO HIÄÄT, technolocos, djmagillian@hotmail.com, Lucas Mezian, Julien Vertigo, Jorek, Eric Rose, Kadric...
Mirror Records is a Bern based event & music label working together along side various artists with passion & vision – Aiming to create the ultimate experience!