Redraft Memories - Resilience EP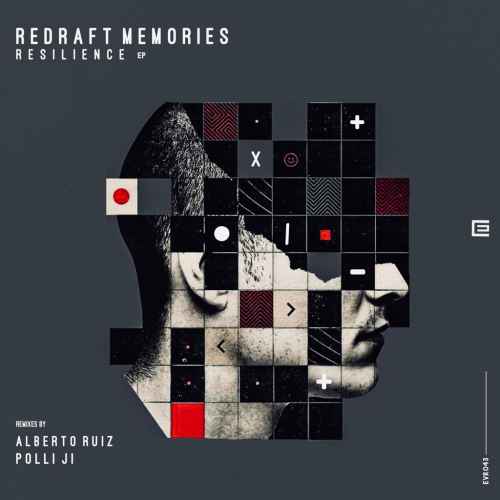 Evolvement set the standard with its first release of 2020, recruiting Redraft Memories to deliver his debut EP 'Resilience' on Evolvement.
A musical portrait inspired by friends and producers around the world. Each track represents a personal memory. Since breaking through in 2017, Redraft Memories music has quickly progressed him into the upper echelons of underground dance music stardom. Quiet and unassuming by nature, his sound is drenched in transcendental atmosphere and evocative soundscapes; making it a perfect meeting place for the warehouse energy of Techno and the intelligent thoughtfulness of Progressive House. For all of us, clubbing and nightlife are a myriad of sights, sounds and experiences. With the concept of this EP, Redraft Memories has sketched some of the characters he's met along the way. Carl Cox supported all the tracks on the EP , played at Tommrowland , Sonar , Ultra Miami , Awakening.

Alberto Ruiz join forces for the first time with Evolvement and delivers a massive remix for lead track 'Resilience'. Its deep and dark with a slowly building pad wrapping around a modulating synthetic hook. The dark and effected vocal echo takes the track into a hypnotic vibe. Snapping percussive force and an infectious rhythmic groove will unhinge dance floors nationwide.

Polli Ji makes her debut on Evolvement . German based talented DJ and Producer Polli Ji debut Suara with her release 'Meant to be' back in 2019. Resilience remix for Evolvement was the perfect marriage of deep groove-licked techno and slinky Acid synth lines. Retaining the exotic riff of the original, Polli Ji builds tension and euphoria in equal doses as melancholic chords build up in intensity before dramatic string sequences enter the game. It's the kind of end-of-night soundtrack that'll make hardened ravers dance all night.
SUPPORT FROM: Juan Pabloo, Jon Connor, Stefano Lotti, Irregular Synth , Steve Sai , Anderson Noise, L.Ap., robert stahl, Sinisa Tamamovic, Phaedon, Worda, Bad Panda, RICHARD CLEBER, Sebastian Mora, Rich Venom, Redraft Memories, Markantonio, Aurelio Mendoza, Dhyan Droik, John Digweed, Stevie Wilson, Dr. Motte, Riva Starr, Cheets / Rob, Global Dance Session, Basebear, Johnny L, Rob Zile, Mike Väth, Neil Craven, Ilario Alicante, Mark Greene, Mr Wox, DJ Proton, Bertzi, Optimuss, Celic (Terminal M, Form, Transmit, Night Light), A.P., FAC3OFF, Techno Recommends, Max Kane, Noemi Black, Lowerzone, StoKed, Eddie Halliwell, Claire Hardman, Sim Johan, Richie Hawtin, Paco Osuna, Flash Brothers, DMetrik, Modular Phaze, Dexon, Patrick Hero...