Aron SC - Into The Unknown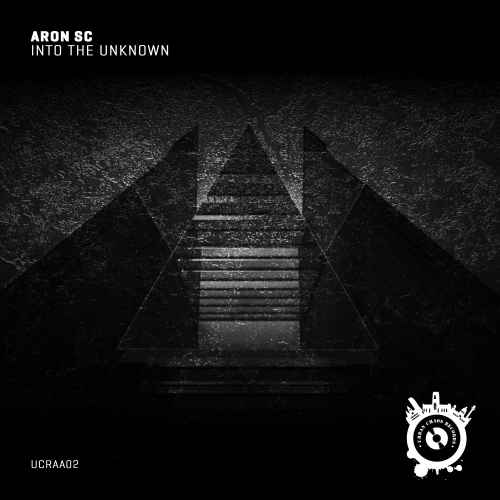 WE HAVE CUT BACK THE MAILING LIST BY 75%

We value your opinion on the music we send you, thanks for all your feedbacks to date.

This is a very limited promo run, so if you like or are supporting this release, just let us know, thanks.

www.facebook.com/urbanchaosrecords

This is definitely one for your harder techno sets....

We are very excited to present to you Aron SC's first album on UCR,

Aron SC, a 21 year old Dutch chemistry student, has managed to deliver an ear erecting techno album transferring his skills in alchemy to a collection of perfectly crafted techno tunes, from the hard hitting face melting to a more rhythmic journey taking you on a whirl wind of ride that you will need to buckle up for. Hold on tight and enjoy the ride.
SUPPORT FROM: Homma Honganji, Stefano Lotti, KyzerSan, luigi madonna, Mark Neenan (Filth Infatuated / Fnoob / Zone), Pitch!, Charlotte de Witte, Dowdzwell, Markantonio, dj, BL.CK, MARTIN DASSLER (Major & Minor), Jim E Scavenger, PoSher, Israel Toledo, Coers, D'JAMENCY, Omis (Italy), A Darker Wave, Chris Salt, Toski, Johan N. Lecander, TAWA GIRL, john 00 fleming, Tony Romanello, A.P., GREGOR SIZE, Lowerzone, Kiz Pattison (selador, platipus, renaissance), Paco Osuna, Desaturate, SH13, Matt Holt, nicole moudaber, Stefan Weise, Noemi Black, Jon Connor, Carl Shorts , Generic Excuse, HAU, Richie Hawtin, Stu Hodson, Timmy, Michael Cerda, DAVIDE, Richie Q, Anderson Noise, Toxic D.N.A, Anthony Pappa, Gabriel Wnz, Fil Devious, Kingkade, Gaga, Kristof.T, SKiRRA...
Urban Chaos records is a independent techno label, it was founded 15/10/17 it has grown with stature in it's first year gaining some great support along the way from the worlds techno elite.