[CORRECTED ORIGINAL] Teoss - Excelsior [Oscuro Music] With Slin Bourgh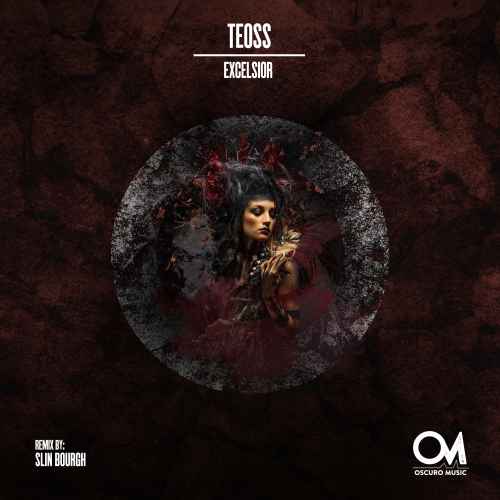 WE HAVE NOW UPLOADED THE CORRECT VERSION OF THE ORIGINAL MIX. SORRY FOR THE EXTRA MAIL!

Here we welcome back promising Ukranian talent Teoss with a great thumping original track called Excelsior and a very cool remix from our label regular Slin Bourgh from Hamburg, Germany!
ARTIST

TRACK NAME

Teoss


Excelsior (Original Mix)

Excelsior (Original Mix)
Teoss


Excelsior (Slin Bourgh Remix)

Excelsior (Slin Bourgh Remix)
SUPPORT FROM: TAWA GIRL, Steve Sai , Fo, StoKed, JAMES D, Scott Sardena, RICHARD CLEBER, Lisa Lashes, Phaedon, Bad Panda, Fractious (Agile, Say What?, KD RAW, Transmit), Noemi Black, Superstrobe, Bertzi, Lunatique Sublime, Sinisa Tamamovic, Max Kane, Paco Osuna, Mayro, Lowerzone, L.Ap., D-Vibe, J&S Project, Riva Starr, Bill Tox, robert stahl, Disscut, Txmzz, Hollen, BILBONI, Brennen Grey, Nei Fidelis, Bolster, DMetrik, Alex Lentini, Dj Thieum, sincronism, Sam Paganini, Dorian Cue, Oscar Escapa, Peppelino, Dexon, Sven Sossong, Jon Connor, Black Synth , Juan Ddd, Valentin Pascual, SLIN BOURGH, Andy Beck, JD Powell , Frank Arvonio, Kreisel, ADR Arregoitia, Richie Hawtin, Peter Henco, SKiRRA, Paul Jamez, Vily Vinilo, Sebastian Mora, Teoss, Drigo, Tea Vuckovic, joseph capriati, Optimuss, Shmitty, Murat Ugurlu, Tom Tronic...