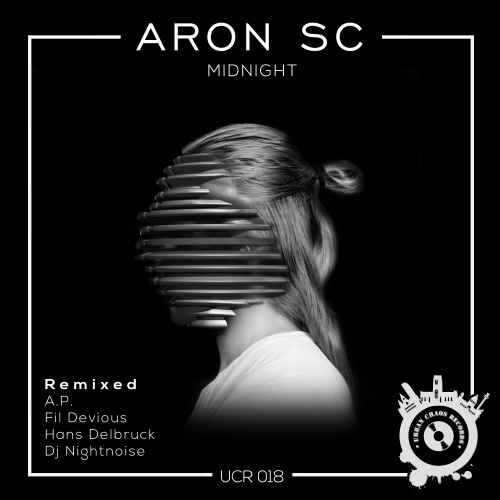 We want to welcome back Aron SC to UCR for his 3rd release with us. Aron's style is really starting to get noticed by some of the top people in techno, we believe this is Aron's strongest release to date.

Remix support on this project is coming from ...
A.P.
Hans Delbruck
Fil Devious
Dj Nightnoise

We hope you enjoy the music as much as we do.

If you are supporting any of the music please lets us know and tag UCR on any social media posts, we really appreciate it.

We would also appreciate it if your are supporting the label and enjoying the music follow our facebook and instagram pages.
SUPPORT FROM: Dowdzwell, Oakie, Sean-Michael Yoder, Kristof.T, Jim E Scavenger, Aron SC, Tony Romanello, Stefano Lotti, Van Dexter, Fil Devious, GREGOR SIZE, Michael Cerda, Toski, Matt Holt, Sharee, Eiryk Nosnam, Liubo Ursiny, Noemi Black, PoSher, Toxic D.N.A, Rodrigo Lobbao, DAVIDE, Lyn Stanford, Markantonio, Stefan Weise, Paco Osuna, Anderson Noise, D'JAMENCY, Modular Phaze, Anthony Pappa, Resistohr, jazzy m, Johan N. Lecander, Timmy, I AM BAM, Dario Sorano, Coers, Lowerzone, Rave Syndicate , Miguel Puente, joseph capriati, BL.CK, Alan Lockton, baikal, Alex Buchanan [Kingkade], Hans delbruck, Downloading for Stadium Artists - Thanks :-), My Evil Twiin, frisco, A.P., Carl Shorts , Generic Excuse, Desaturate, SH13, SKiRRA, Mark Neenan (Filth Infatuated / Fnoob / Zone), Jon Connor, Chris Salt, Ross Alexander, Israel Toledo, Kiz Pattison (selador, platipus, renaissance), DAVETHEDRUMMER, Cheets / Rob, Global Dance Session, Gabriel Wnz, Russell Deeks, iDJ magazine, Mix Feed Radio Show, A Darker Wave, Richie Hawtin, Ron,
Urban Chaos records is a independent techno label, it was founded 15/10/17 it has grown with stature in it's first year gaining some great support along the way from the worlds techno elite.