Giorgio Rusconi - This Is The Sound ft. Matt Sassari, Agent Orange DJ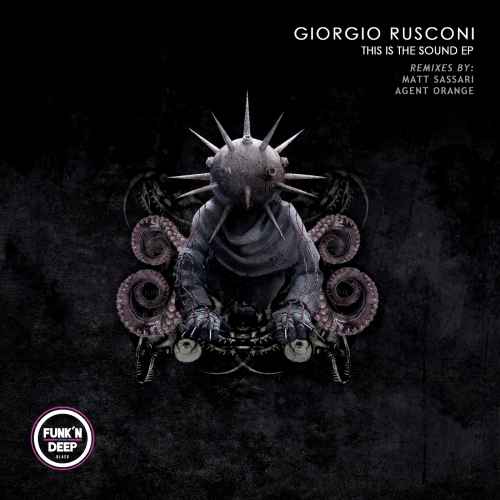 Giorgio Rusconi is back on Funk'n Deep Black with his This Is The Sound EP. This release includes two wicked original productions that will rock the dance floors. Also included are monster remixes by Matt Sassari and Agent Orange DJ.
SUPPORT FROM: Chicago Loop, Skober, RanchaTek, DAVETHEDRUMMER, Cristian Varela, lisa lashes, Markantonio, Dhyan Droik, Riva Starr, Vikthor, Gaston Zani (Intec Digital / Noir Music), Drunken Kong, Sinisa Tamamovic, Mark Greene, Frankyeffe, Paco Osuna, Marco Faraone, Klaudia Gawlas, Mladen Tomic, Richie Hawtin, Shmitty, Spartaque, Durtysoxxx...