Distale, Suspect One & Nuno Lisboa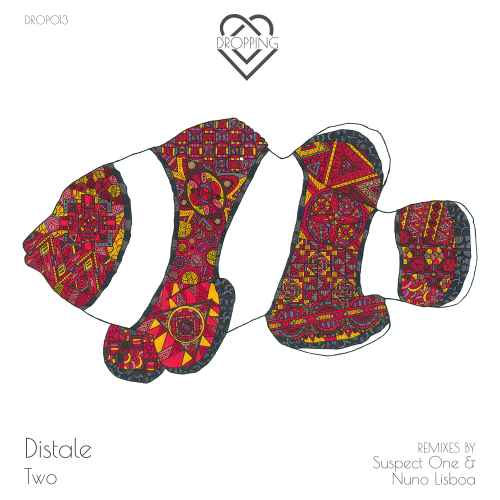 2019 is coming to an end. Which means: The first year of Jaw Dropping Records is coming to an end as well. And what an incredible year it was! So many fantastic artists we were able to showcase within the first 12 months of existing. Reason enough to celebrate yet another outstanding debut. Our December release is brought to you by a true Berlin artist. Distale drew his first inspirations from nights out at infamous Berghain club in the German capital. No need to say much more: You know what to expect. Heavy kick-drums and dark Berlin-style techno. 
The EP is called "Two" and the title track starts off with a pulsating in-your-face-kick and hi-hats that hit you like whips. The track is still melodic, of course. Its this mix of full-on techno and synth-melodies that gets Jaw Dropping label head Rachel Raw's attention. Same with the second original track on this EP which is - conveniently enough - called "Two". Almost muffled lower frequencies are paired with spacey pads and vocal samples. Pure marching techno as we would call it. 
But in true Jaw Dropping Records tradition, the EP doesn't stop here. We asked Portuguese uber producer Nuno Lisboa to work on "Seven". His remix makes this EP even more of the Berlin techno EP it is. This 130+ bpm track is the perfect tool for any set at clubs like Griessmühle or Tresor. 
And then there's the fourth proper techno track on this release. Suspect One from Switzerland provides the perfect Jaw Dropping sound that we've established over the last year. It's fast, it's progressive, it's driving techno - his "Two" remix is for our fans who have loved the previous releases on our label as much as we did. 
Distale's EP is wild and daring for a young label that has released a diverse palette of sound in its first year. Let us know what you think!
SUPPORT FROM: Francesco mon, Anthony Pappa, Steve, Eric Small, BOHO, Markantonio, Nick Shak, Gianni Ruocco, Joseph Disco, marco carola, StoKed, Warmfm, Pablo Prado, luigi madonna, A.D.H.S., Distale, vom Feisten, Celic (Terminal M, Form, Transmit, Night Light), Ledd, Riva Starr, Jannowitz Records, Hypnotised, Cheets / Rob, Global Dance Session, Mudman, occer, Paco Osuna, Mark Jackus, Martin Kremser, Sunil, Denny S (Zwischenmiete), danilo d'andrea, Stiv Hey, Casualties Of Sound, Drumcomplex, Mix Feed Radio Show, tommy wahl, Martin Boettcher, Dr.Best (Radio Z 95.8 Nuernberg), Johan N. Lecander, Frederic Stunkel, Timmy, FREQS, distale, deepsouthaudio Simon , Hristian Stojanowski, 123, Alex Young, Antonio Grassia, Anderson Noise, baikal, Sergio Matina, Michael, Maksim Dark & Diatonik, Lee K, DJ Style, Richie Hawtin...
We all have this one really good friend whose sister is kinda… hot?! You know, this one friend who we really like, we're super close to and we would never do anything to upset him? It's a struggle, definitely - but why not have both? Why not have the amazing friend who has always been there, who always will be there and who never lets you down - and also have his sister who, well, just makes your jaw drop. No further explanation needed why Jannowitz records new sister label is called Jaw Dropping records. Jaw Dropping is exactly this new sister who is hot, young, sexy, funky in a way. But to leave the metaphor, the quintessence here is: there is a new label on the market. Jaw Dropping Records originates from Cologne-based and well established Jannowitz Records, short JAW - hence the name. It is the sub-label everyone has been waiting for. Whilst Jannowitz records has been a core player of melodic techno and progressive house, Jaw Dropping Records focuses more on the feminine side of electronic music. We're talking funky baseline, a lot of vocals, electronica - but never losing the roots of true musical talent. Jaw Dropping Records head Rachel Raw is an ambassador of unique sound and music that is different from what you'll find in the charts. Of course, its roots with Jannowitz records provide perfect conditions. The distribution, the support - everything's already there. What's new is the angle towards electronic music. You'll find disco and groovy beats, downtempo and deep house in the future catalogue. Well selected by an independent female leader who is determined to shake up the industry with exceptional and extraordinary releases. And, of course, its distinguished style will be portrayed in every part of the label - from the cover design to the artist selection. Stay tuned!