Pablo Caballero - Frozen Wilds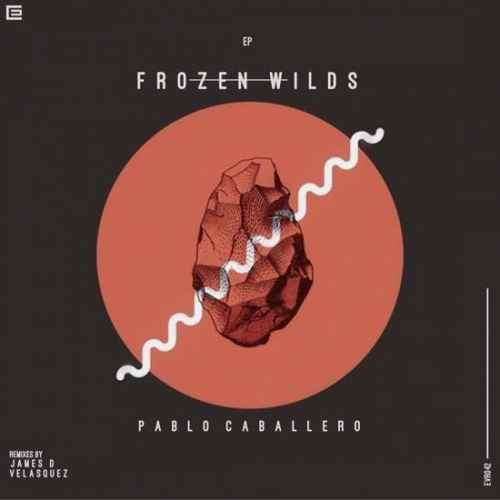 Almost one year in the making, Argentinian's outstanding techno talent lands his debut to Evolvement with a two-tracker EP. Pablo (aka Pablo Caballero) doesn't do things in half measures. Since his current releases with his own label and other major labels he's committed himself to crafting, refining and polishing a quartet of cuts inspired by the 'Frozen Wilds' EP realms beyond planet earth.

Titled 'Frozen Wilds', its release marks 7 years since he first began producing and stakes its claim as a resounding career highlight with tracks already highlighting gigs for all top artists & festivals around the world. Beginning with the title track, the streamlined work throbs with a searing synthetic pulse.
'Unrealizable' sees the EP land its first blow, kicking with a mixture of undulating synths and understated hoovers.

James D' & Velasquez's remixes stays true to its name delivering intergalactic techno vibes. 'Frozen Wilds' concludes the work, taking us into extra-terrestrial dancefloor territory, with a barrage of trippy synth work and a melodic underbelly the makes the track both beautiful and heavy-hitting in equal measure.
SUPPORT FROM: ZOM-B 1210, John Rowe, Mr Wox, DJ Jace, Juan Pabloo, Steve Sai , Basebear, Bad Panda, Cherish, Claire Hardman, Spartaque, marco carola, MR KENDALL, Russell Deeks, iDJ magazine, Rob Zile, StoKed, Phaedon, FAC3OFF, Louk / Hidden Identity, Riva Starr, Modular Phaze, Paco Osuna, tribalgroove, Thomas Schumacher, Ilario Alicante, Pablo Caballero, Eddie Halliwell, Max Kane, Techno Recommends, joseph capriati, Marco Piangiamore [Detone, Ballroom, Bush, Trapez], Lunatique Sublime, Peter Henco, John Barsik, Tea Vuckovic, Celic (Terminal M, Form, Transmit, Night Light), stacey pullen, Cheets / Rob, Global Dance Session, Richie Hawtin, Markantonio, damian wilson, Fractious (Agile, Say What?, KD RAW, Transmit), Neil Craven, Worda, DMetrik, Anderson Noise, Optimuss, Bertzi, Dr. Motte, Johnny L, Patrick Hero...