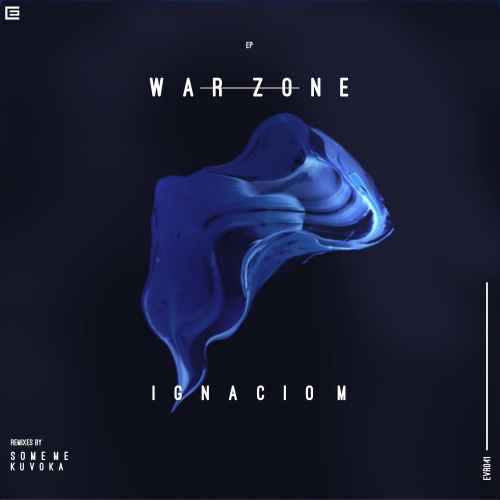 Ignacio M. lands Evolvement with his debut EP release , three tracker called 'War Zone'

Evolvement debutant Ignacio M. steps up with a very different, but not less deadly reinterpretation of 'War Zone'. The Brit has impressed in recent times with strong releases on Oscuro ,Tears with his own sound . His is a twisted intergalactic re-rub drenched in warped electro, blistering modular sounds and touches of IDM that manages the difficult task of taking the original to darker, more leftfield realms without ever losing its powerful dancefloor pulse.

Two contrasting remixes of 'The Sanctuary' come courtesy of Some Me and Kuvoka, Joining the strong reworks is an unexpected treat for fans; a last-minute inclusion of a fresh new original track from the debutant Ignacio.
SUPPORT FROM: FAC3OFF, Louk / Hidden Identity, Steve Sai , Neil Craven, DMetrik, Mr Wox, Dhyan Droik, Anderson Noise, Peter Henco, Sebastian Mora, DJ Jace, Johnny L, Wes Wieland, Black Synth , Phaedon, Dr. Motte, Hollen, Ilario Alicante, Fractious (Agile, Say What?, KD RAW, Transmit), marco carola, Markantonio, StoKed, Mark Greene, Paco Osuna, Noemi Black, Worda, Max Kane, Techno Recommends, A.P., Cheets / Rob, Global Dance Session, Alex MilLenium, Riva Starr, Richie Hawtin, John Barsik, Rob Zile, Celic (Terminal M, Form, Transmit, Night Light), Sinisa Tamamovic, Bertzi, Spartaque, Gaga, Max-I-muS, Pablo Caballero...