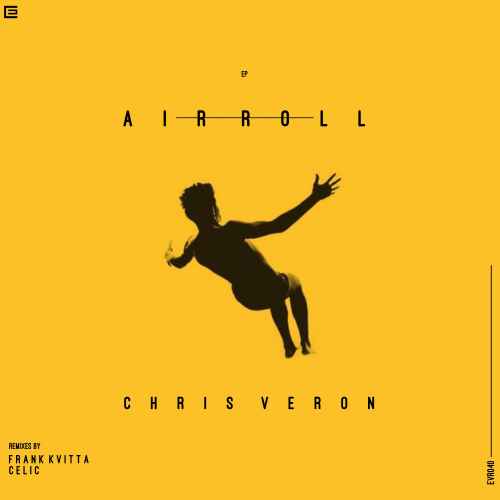 German based talented techno DJ and record producer Chris Veron lands Evolvement with his debut EP called ' Air Roll '.
The EP is full of dark atmosphere and deep baselines which is combined with beautiful melodies and smooth beats and percussions.

The title track 'Air roll' is a captivating, berlin big room techno masterpiece. Deep reverberations punch alongside a sinisterly crisp percussive drive. Launching into a groove laden synth modulation of low end textures, it breaks down into an ethereal amalgamation of pads and synths before the vocal launches, taking this track to another level.

'Axis Beam' has destructive dancefloor intent. There is no holding back with the low end synth modulation which chris has mastered to perfection. A tightly woven percussive flare moulds flawlessly with the rolling oscillations of the beast of this track.

After his remix of Roberta Nicholls of 'Balance' back in January this year, Frank Kvitta sought creative inspiration from his travels, transcending that into his productions and long studio sessions during the summer months. The result brings a mind and body melting remix from the Dutch producer.

All the success through all these years Celic lands with a great unique remix. His remix is an introspective concentrate happy and Dark groovy atmosphere , defined by long intro , pause and restarts. Its an remix thought not just for dance floor but also for the pleasure of listening during a walk or watching a sunset.
SUPPORT FROM: Peter Henco, Dr. Motte, StoKed, Max Kane, rob maynard, Dhyan Droik, ZOM-B 1210, marco carola, Noemi Black, Sinisa Tamamovic, Neil Craven, Phaedon, Optimuss, Steve Sai , Jon Connor, Bertzi, A.P., Joachim Garraud, FAC3OFF, Paco Osuna, Cheets / Rob, Global Dance Session, Daz Furey, Fractious (Agile, Say What?, KD RAW, Transmit), Celic (Terminal M, Form, Transmit, Night Light), Basebear, DJ Ogi, Alex MilLenium, Techno Recommends, L.Ap., Riva Starr, persohna, Markantonio, Wes Wieland, Anderson Noise, HDPRFKT , Spartaque, amine edge, Rob Zile, go!diva, Jay Hill, Richie Hawtin, Max-I-muS, DJ Jace, Ronan Teague, Black Synth , Sebastian Mora, Johnny L, gary burrows, tribalgroove, Sintoma, Phuture Traxx, Pablo Caballero, Evolvement Recordings...