Christian Bonori - Draugr EP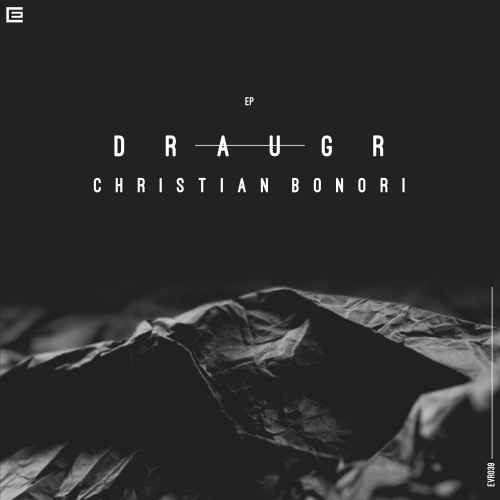 Christian Bonori lands to evolvement with his debut two tracker EP called 'Draugr', his most recent inspired work ever.

Growing up christian was surrounded by 90s Italian house and techno, which have all had a part in the current sound he produces today. Never one to stick to any individual style, he can often surprise his fans with a set pumping out peak time beats to down tempo house cuts with catchy vocals.

Draugr - has a rich dynamic sound that keeps the frequencies in perfect cohesion.Bright melodic sounds receive us along with strong and solid rhythms before a deep bass line.It has a warm and percussive rhythm that makes its a killer combo.

Trappist - has a darker atmosphere , but still has a strong rhythm with the construction of percussion elements that combine perfectly with evolving soundscapes, full of disturbing fragments of tune. Perfect for peak hours to take you on a melodic journey.
SUPPORT FROM: Jon Connor, Daz Furey, FAC3OFF, Steve Sai , Markantonio, Sebastian Mora, John Barsik, Dhyan Droik, Teoss, marco carola, Mark Greene, Riva Starr, Sisko Electrofanatik, THE DOLPHINS, Neil Craven, Laffit Rivas, Russell Deeks, iDJ magazine, Basebear, Lunatique Sublime, Celic (Terminal M, Form, Transmit, Night Light), Phaedon, Cheets / Rob, Global Dance Session, Rob Zile, amine edge, Monococ, Anderson Noise, Sinisa Tamamovic, Paco Osuna, Timebandit, Claire Hardman, Techno Recommends, Max Kane, Sintek, StoKed, Worda, Rolando Hodar, Stefano Lotti, rob maynard, Richie Hawtin, Black Kat LLC, Wes Wieland, Bad Panda, Patrick Hero, Kinrade, Alex MilLenium, L.Ap., Johnny L, Bertzi...