Durtysoxxx - Recital EP feat. Teenage Mutants, M. Fukuda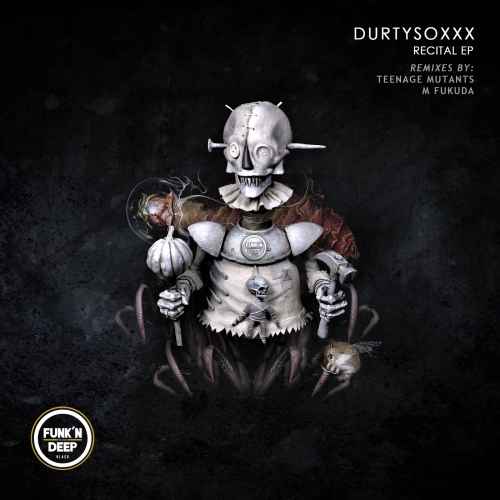 Funk'n Deep Black brings you another massive release from label boss Durtysoxxx. From melodic sounds to hard driving techno floor shakers full of energy, this wicked release is definitely ready to rock dance floors across the globe! This EP includes two originals and 2 monster remixes from Teenage Mutants and M. Fukuda.
SUPPORT FROM: Dhyan Droik, Markantonio, T78, UMEK, Hollen, RanchaTek, Belocca, Ramon Tapia , POPOF, Thomas Schumacher, Gaston Zani (Intec Digital / Noir Music), Chicago Loop, Paco Osuna, Vikthor, JIA, Mark Greene, LOCO & JAM, Riva Starr, luigi madonna, Mladen Tomic, Skober, Dexon, Filterheadz , Superstrobe, Monika Kruse, Drunken Kong, M. Fukuda, PHUTEK, Shmitty, Richie Hawtin, Rich Wakley (Spektre), Durtysoxxx...