Luca De-Santo - Basic Empathy including Giovanni Carozza Remix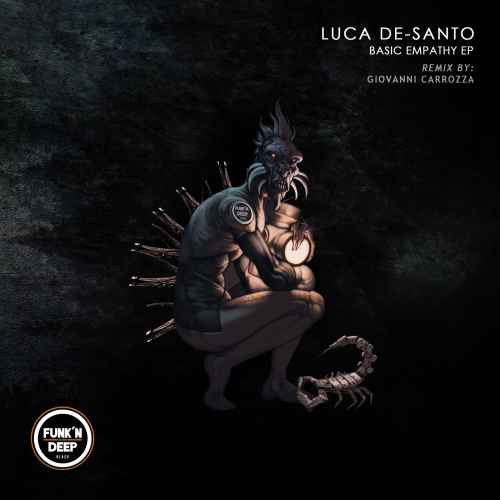 Funk'n Deep Black welcomes Luca De-Santo to the family with his killer Basic Empathy EP. Also included in this release is a remix from rising talent Giovanni Carozza.
SUPPORT FROM: Hollen, Ramon Tapia , T78, Thomas Schumacher, Shmitty, Dexon, Vikthor, Mark Greene, Sandy Huner, Rich Wakley (Spektre), Spartaque, Markantonio, Riva Starr, Sinisa Tamamovic, Gaston Zani (Intec Digital / Noir Music), Richie Hawtin, lisa lashes, luigi madonna, Durtysoxxx...