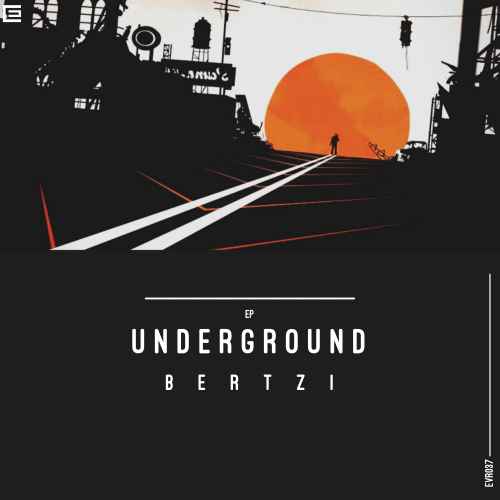 Argentina based DJ & Producer Bertzi landed Evolvement with two techno tunes called that 'Underground' and 'Perfect'. Both tracks have energetic rhythms and punchy beats with driving basslines as deeply, positively and dark sounds for kind of journey on dance floors.

EP's first track 'Underground' view is an upbeat track that has drum and bass be at the forefront and sweet groove arise by accompanying harp.

EP's second track 'Perfect' has full of upbeat melodic notes and dreamy vocals continues with accompanied harp alone with analogue notes while unifying bass beats from below to expose complete heavy Techno track.
SUPPORT FROM: Claire Hardman, Optimuss, rob maynard, Black Kat LLC, Daz Furey, go!diva, Mr Wox, Joachim Garraud, Alex MilLenium, marco carola, Cheets / Rob, Global Dance Session, Sebastian Mora, Jon Connor, Techno Recommends, Sinisa Tamamovic, ROBPM, Worda, Rolando Hodar, Phaedon, Argy (uk), Richie Hawtin, Max Kane, Wes Wieland, Celic (Terminal M, Form, Transmit, Night Light), Spartaque, Ilario Alicante, Markantonio, Black Synth , Noemi Black, Rob Zile, Alessandro Grops, John Barsik, Anthony Pappa, Peter Henco, Drigo, Riva Starr, Patrick Hero, Johnny L, A.P., Raftek, Hollen, Basebear, Anderson Noise, Bertzi, Timebandit, Aurelio Mendoza, Dexon, Christian Bonori, Sintek, Joy Kitikonti, Teoss, Dan Eland, DMetrik...