Dj Nightnoise - The Delay Journey (Album)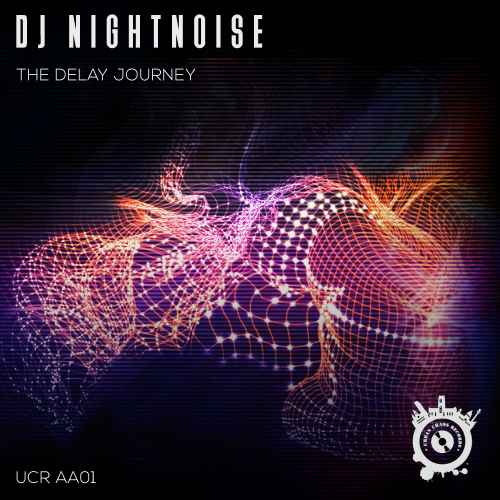 UCR are very proud to present our first artist album from Germany's own Dj Nightnoise.

Jorn has previously released 2 ep's with us over the last 18 months and put his hand to a couple of remixes.

The Delay Journey has been in the making for the last 12 months and really show's Jorn's emotive musical talents. sonically beautiful and perfect for a summer release.

This project is a bit different from previous UCR releases.

We hope you enjoy the music as much as we do.

If you are supporting any of the music please lets us know and tag UCR on any social media posts, we really appreciate it.

We would also appreciate it if your are supporting the label and enjoying the music follow our facebook and instagram pages.

If the music from UCR is not to your taste or liking, please just let us know and we will remove you from the mailing list.
SUPPORT FROM: Zuni, kaa, Rodrigo Lobbao, Homma Honganji, Ranj Kaler, My Evil Twiin, Lyn Stanford, Chris Salt, Anderson Noise, Russell Deeks, iDJ magazine, SH13, Fil Devious, Sinisa Tamamovic, baikal, marco carola, Oakie, Richie Hawtin, KyzerSan, A Darker Wave, timmy byrne, Markantonio, Coers, MARTIN DASSLER (Major & Minor), Andi Durrant, Ryan Thomson, Generic Excuse, Lowerzone, A.P., HAU, Van Dexter, MAKOTRAX, Michael Cerda, Anthony Pappa, Phraktal , Paco Osuna, Vazik, Luis Martinez, luigi madonna, Mix Feed Radio Show, Desaturate, SKiRRA, Johan N. Lecander, Timmy, Downloading for Stadium Artists - Thanks :-), Ron, Alex Buchanan [Kingkade]...
Urban Chaos records is a independent techno label, it was founded 15/10/17 it has grown with stature in it's first year gaining some great support along the way from the worlds techno elite.