Linus Quick - Cupid ft Niereich, Filterheadz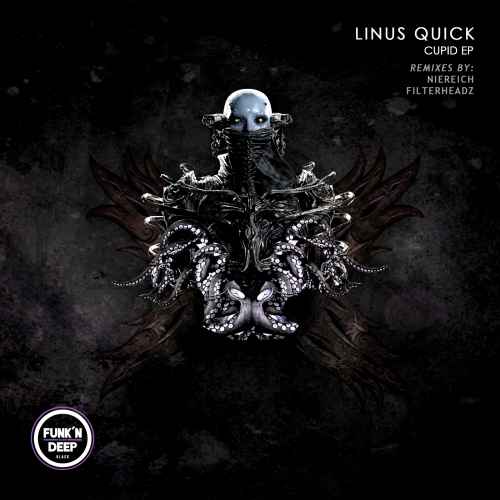 Linus Quick is back on Funk'n Deep Black with his Cupid EP. This release includes three wicked original productions that will rock the dance floors. Also included are two sensational remixes by Niereich and the Filterheadz.
SUPPORT FROM: Sinisa Tamamovic, luca agnelli, Agent Orange, Markantonio, Mark Greene, Mladen Tomic, Hollen, Ramon Tapia , Chicago Loop, Paco Osuna, luigi madonna, Richie Hawtin, Vikthor, Riva Starr, Dexon, Cristian Varela, Belocca, veerus, AnGy KoRe, PHUTEK, Raffaele Rizzi, 2000 and One, Frankyeffe, Spartaque, Superstrobe, Shmitty, Filterheadz, Kostas Maskalides, Durtysoxxx...
Funk'n Deep Records specializes in techno of the dark, deep, driving, and groovy varieties. In addition to showcasing music from emerging talents, the label has championed music of some of the most respected mainstays around the globe, elevating the label to quickly becoming one of the most recognized and respected in techno.