Andrea Signore - Wings of Rage + Beico & MT93 Remix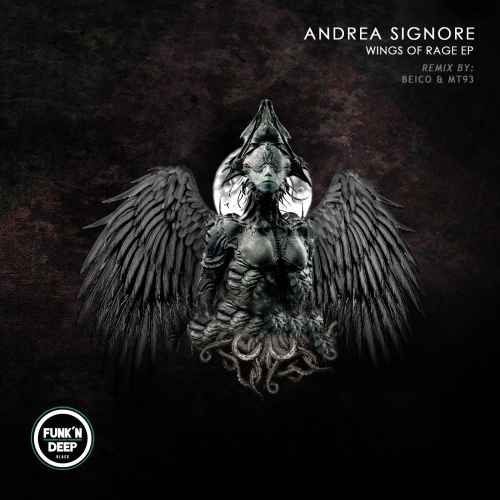 Funk'n Deep Black welcomes Andrea Signore to the family with his 'Wings Of Rage EP'. Spacey atmospheric melodies, pulsating basslines and dramatic synths ignites the speakers and guides us on a memorable journey. This timeless release will surely rock dance floors across the globe. In addition to the massive three original tracks, this release also includes a monster remix from Beico & MT93!
SUPPORT FROM: Markantonio, Spartaque, Vikthor, veerus, Thomas Schumacher, DAVETHEDRUMMER, Belocca, Dhyan Droik, Dave Sinner, Hollen, Chicago Loop, Mark Greene, RanchaTek, Drunken Kong, Sinisa Tamamovic, Ilario Alicante, Richie Hawtin, Riva Starr, Wehbba, Rich Wakley (Spektre), Shmitty...