Hans Delbruck - Metaphysical EP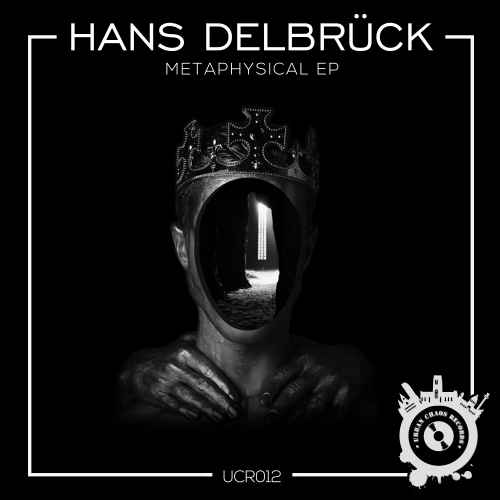 Next up on UCR we welcome the return of Hans Delbruck following on from his Krom EP which was release late last year, Since is last release with us, Hans has been making some waves in dark techno scene by releasing his music on Oxytech records and the ever consistant Hardwandler records.


We hope you enjoy the music as much as we do. 3 slabs of pounding techno to pick from. we have found it very difficult to select just one stand out track.

If you are supporting any of the music please lets us know and tag UCR on any social media posts, we really appreciate it.

We would also appreciate it if your are supporting the label and enjoying the music follow our facebook and instagram pages.

If the music from UCR is not to your taste or liking, please just let us know and we will remove you from the mailing list.
SUPPORT FROM: Stefano Lotti, A.P., lisa lashes, DJ Hildegard, A Darker Wave, Markantonio, Noemi Black, Mechanikal, Jon Connor, nii tei, D'JAMENCY, MARTIN DASSLER (Major & Minor), Oakie, raymundo rodriguez, joseph capriati, Homma Honganji, Lyn Stanford, DJ Steven, UNIONdjs, Timmy, Sopik, marco carola, Issac, Coers, Israel Toledo, Johan N. Lecander, Miguel Puente, Andi Durrant, My Evil Twiin, subandrio, luigi madonna, Anderson Noise, Ron, 123, Pawas, Eiryk Nosnam, Mix Feed Radio Show, Paco Osuna, Rodrigo Lobbao, lenny dee, SH13, Fil Devious, Generic Excuse, Richie Hawtin, Stefan Weise, Anthony Pappa, Gaga, frisco, Downloading for Stadium Artists - Thanks :-), Aron SC, Michael Cerda, Robert Owens, HAU, tomy declerque, Alex Buchanan [Kingkade]...
Urban Chaos records is a independent techno label, it was founded 15/10/17 it has grown with stature in it's first year gaining some great support along the way from the worlds techno elite.