Durtysoxxx, Nihil Young - Dimethyltryptamine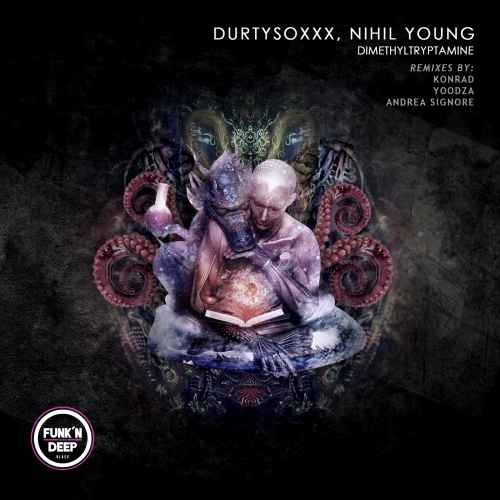 Label Boss Durtysoxxx joins up with Italian talent Nihil Young for a collaboration titled DMT. This release also includes amazing remixes by Konrad, Yoodza, and Andrea Signore. From groovy sounds to hard driving techno floor shakers full of energy, this massive release is definitely ready to rock dance floors across the globe!
SUPPORT FROM: Raffaele Rizzi, Belocca, T78, Filterheadz, Cristian Varela, Hollen, Dhyan Droik, Mark Greene, Markantonio, Riva Starr, Sinisa Tamamovic, Ilario Alicante, The Reactivitz, MNTL, veerus, RanchaTek, Mario Ochoa, Vikthor, Gaston Zani (Intec Digital / Noir Music), Richie Hawtin, Ramiro Lopez, Spartaque, luigi madonna, M. Fukuda, Mark Sherry, Shmitty, Durtysoxxx...