Frankyeffe - Crazy Man 2.0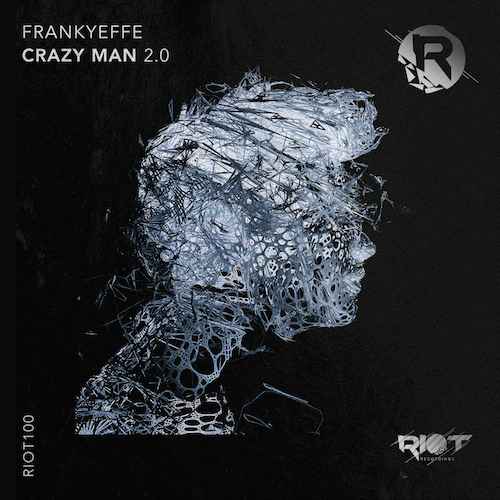 Following a series of stellar releases on imprints like Carl Cox's Intec, Pleasurekraft's Kraftek and Alan Fitpatrick's We Are The Brave Italian techno artist Frankyeffe returns to his own label, Riot Recordings with a smashing new single, 'Crazy Man 2.0'.

His first release for 2019 via the imprint, 'Crazy Man 2.0' sees the Rome native at his finest, delivering a peak-time tune, destined to rule festival main stages and dark dancefloors alike.

Soaked in Frankyeffe's signature club sound, the tune is fast-paced banger, boasting euphoric synths, a trotting bass drum and trippy atmospheres.

Frankyeffe will release 'Crazy Man 2.0' via his own imprint, Riot on May 27, 2019.

ARTIST

TRACK NAME

Frankyeffe


Crazy Man 2.0

Crazy Man 2.0
SUPPORT FROM: Raul Mezcolanza , marco carola, Reker, Markantonio, karotte, Ramiro Lopez, veerus, Resonances (IT), Richie Hawtin, Riva Starr, Timmy, luigi madonna, Anderson Noise, Hollen, Oliver Huntemann, Rich Wakley (Spektre), Cheets / Rob, Global Dance Session, POPOF, Jonny Marciano, Drumcomplex, 2pole, Mr. Bizz, Fractious (Agile/Say What?/Transmit), Andrew Meller, Arjun Vagale, Sinisa Tamamovic, Seismal D, daniel beknackt, Itsalltechno, Francesco, Mat, Mario Ochoa, LOCO & JAM, Dubfire, Maxie Devine, Paco Osuna, Spartaque, Sasha Carassi, luca morris, Ilario Alicante, Ramon Tapia , Devid Dega, Durtysoxxx, Joy Kitikonti,