Nicolas Taboada - Overdrive EP feat. [Wex 10], Luca De-Santo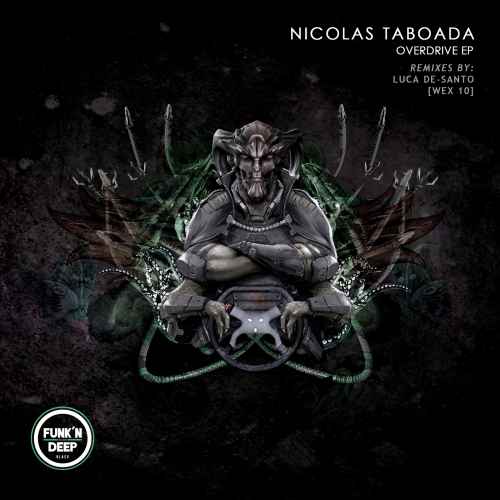 Funk'n Deep Black welcomes Nicolas Taboada to the family with his killer Overdrive EP. Also included in this release are remixes from emerging talents [Wex 10] and Luca De-Santo.
SUPPORT FROM: MNTL, Mario Ochoa, Ramon Tapia , T78, Ramiro Lopez, Dexon, Chicago Loop, Dhyan Droik, Superstrobe, Mark Greene, Steve Mulder, Hollen, Dave Sinner, Christian Cambas, Mladen Tomic, Markantonio, Belocca, luca agnelli, stacey pullen, DAVETHEDRUMMER, Agent Orange, Fatima Hajji, Sinisa Tamamovic, Gaston Zani (Intec Digital / Noir Music), Ilario Alicante, veerus, The YellowHeads, Rich Wakley (Spektre), Monika Kruse, Spartaque, Paco Osuna, Richie Hawtin, linus quick, Drunken Kong, RanchaTek, Riva Starr, wex10, Shmitty, Mark Sherry, Vikthor, Durtysoxxx...
Funk'n Deep Records specializes in techno of the dark, deep, driving, and groovy varieties. In addition to showcasing music from emerging talents, the label has championed music of some of the most respected mainstays around the globe, elevating the label to quickly becoming one of the most recognized and respected in techno.