Ignacio Arfeli - The Serpent EP ft Nicolas Taboada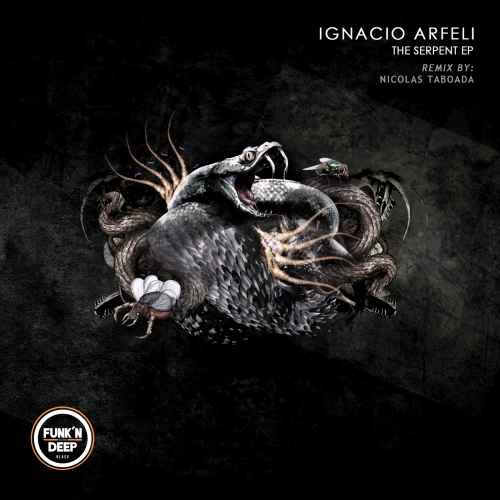 Funk'n Deep Black welcomes Ignacio Arfeli to the family with his monster EP titled The Serpent. Also included in this release is a remix from emerging talent Nicolas Taboada.
SUPPORT FROM: Skober, UMEK, hatzler, T78, Mark Sherry, Belocca, Dhyan Droik, Dexon, Gaston Zani (Intec Digital / Noir Music), veerus, Chicago Loop, Dave Sinner, Paco Osuna, Mark Greene, Ilario Alicante, Spartaque, Sinisa Tamamovic, Hollen, Vikthor, Steve Mulder, Fatima Hajji, Klaudia Gawlas, Richie Hawtin, Superstrobe, Shmitty, Riva Starr, Durtysoxxx...