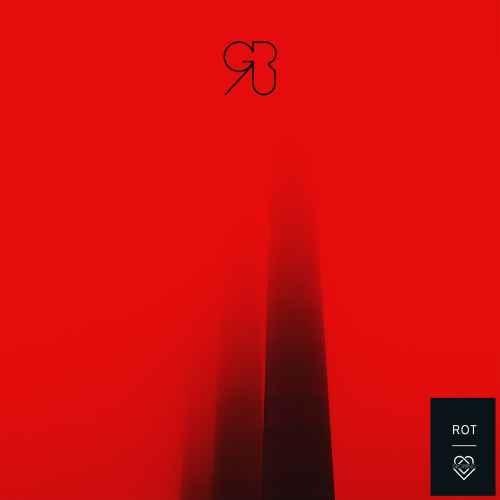 Dance, Deep House, Electronica, Electro House, Progressive House, Tech House
Schwarz, Weiss, Grau - ROT!
GRAU - that's SlikNik and ANNER's Berlin based project. They create intelligent, sophisticated electronic music far removed from the ordinary. Somewhere between edgy and organic, GRAU is neither black nor white. Accordingly, the duo shows on their debut album "Rot" what they do best - a danceable, catchy mix of electronica and techno featuring ANNER's thoughtful lyrics.
Her enchanting, breathy vocals – sung in her mother tongue of German – effortlessly float over SlikNik's dark atmospheres. A perfectly balanced sonic yin and yang.
SUPPORT FROM: Jan Oberlaender, DJ Linus, Nick Shak, deepsouthaudio Simon , Calvin Bosco, Cheets / Rob, Global Dance Session, Ochu Laross, Maksim Dark & Diatonik, Miriam, Steve, Pablo Prado, A.D.H.S., ANKE, Stiv Hey, marco carola, Paul Hazendonk, d-phrag, Milan Milano , raphael dincsoy, Elmar Strathe, Mudman, Dr.Best (Radio Z 95.8 Nuernberg), Minitronix, 123, Marina Karamarko, Richie Hawtin, Darien J, Ian Cauthery, danilo d'andrea, Markantonio, Zoe Xenia, Andi Durrant, Joseph Disco, Frederic Stunkel, Drunken Kong, Jay-x, South Cartel, Hristian Stojanowski, Ranj Kaler, ANIMAL PICNIC, Upercent, differentgrooves.com, Linos, Riva Starr, Anderson Noise, Denny S (Zwischenmiete), Salah Sadeq, JOSE MARIA RAMON, Rabo, Dilee D, HESKEL MORALES, Paco Osuna, Soul Button, Nik Ros, Loui Fernandez , go!diva, Mix Feed Radio Show, Sergio Matina, echoesanddust, Jannowitz Records...
We all have this one really good friend whose sister is kinda… hot?! You know, this one friend who we really like, we're super close to and we would never do anything to upset him? It's a struggle, definitely - but why not have both? Why not have the amazing friend who has always been there, who always will be there and who never lets you down - and also have his sister who, well, just makes your jaw drop. No further explanation needed why Jannowitz records new sister label is called Jaw Dropping records. Jaw Dropping is exactly this new sister who is hot, young, sexy, funky in a way. But to leave the metaphor, the quintessence here is: there is a new label on the market. Jaw Dropping Records originates from Cologne-based and well established Jannowitz Records, short JAW - hence the name. It is the sub-label everyone has been waiting for. Whilst Jannowitz records has been a core player of melodic techno and progressive house, Jaw Dropping Records focuses more on the feminine side of electronic music. We're talking funky baseline, a lot of vocals, electronica - but never losing the roots of true musical talent. Jaw Dropping Records head Rachel Raw is an ambassador of unique sound and music that is different from what you'll find in the charts. Of course, its roots with Jannowitz records provide perfect conditions. The distribution, the support - everything's already there. What's new is the angle towards electronic music. You'll find disco and groovy beats, downtempo and deep house in the future catalogue. Well selected by an independent female leader who is determined to shake up the industry with exceptional and extraordinary releases. And, of course, its distinguished style will be portrayed in every part of the label - from the cover design to the artist selection. Stay tuned!