Phobetor - There was a time Ep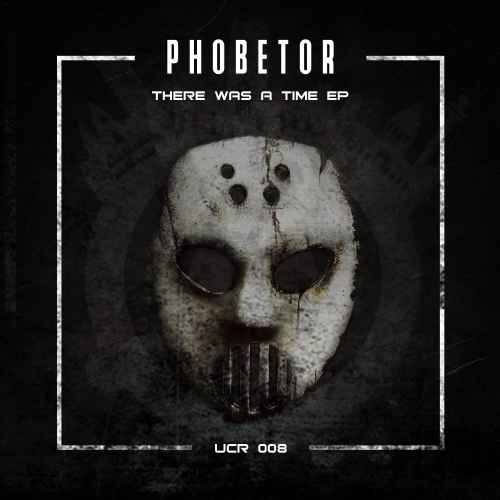 "sorry for hitting you up Twice, i made an error on one of the uploaded tracks. my bad I don't mean to spam your inbox"


Welcome to the next release on UCR, We present a 2 track EP from Phobetor, with 2 fantastic remixes coming from Rohar of (Off Recordings, Vapour Trail Records) fame and Dj Nightnoise in total there are 4 offerings of techno from driving tech to melodic, so hopefully there is something here for everyone.

As always

If you are supporting this release please let us know. we may use your feedback on social media.

Thanks for your support and Happy new year.
SUPPORT FROM: SH13, Jose Padilla, My Evil Twiin, DJ Hildegard, DJ Elroy, Aminad, Kenny Substance, Lee Guthrie, lisa lashes, Russell Deeks, iDJ magazine, MAKOTRAX, Darran Nugent aka Aruba, Stefano Lotti, MARTIN DASSLER (Major & Minor), Chris Salt, Spartaque, marco carola, luigi madonna, Sanjay Dutta, adamkdj, industrialyzer, Phraktal , Boycha, nii tei, Lyn Stanford, A.P., kaa, Markantonio, Carlito Briganti, Asulu Saint, Rodrigo Lobbao, Fil Devious, Ranj Kaler, EP Digital Music, Miguel Garji, Stefan Weise, 123, Generic Excuse, Josh Coakley, Xaric , Ron, Downloading for Stadium Artists - Thanks :-), Cheets / Rob, Global Dance Session, frisco, Gaga, VONDA7, D'JAMENCY, Sam Paganini, Robert Solheim, Zuni, Richie Hawtin, HAU, EZ, KyzerSan, Coers, 8day, Andi Durrant, Wade Bennett, Sinisa Tamamovic, Mix Feed Radio Show, Rob Appleby, Oakie, Anthony Pappa, Alex Buchanan [Kingkade], Vazik, Doogie...
Urban Chaos records is a independent techno label, it was founded 15/10/17 it has grown with stature in it's first year gaining some great support along the way from the worlds techno elite.