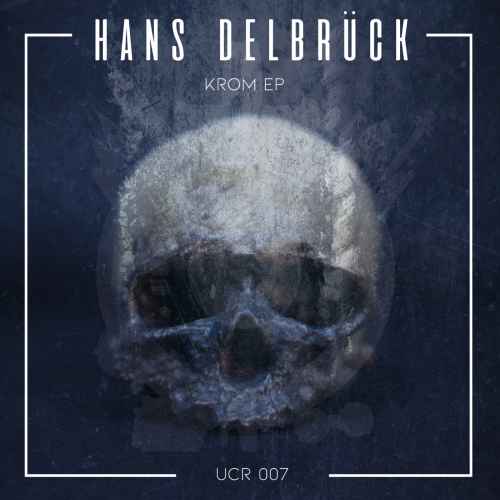 Next up on UCR is a 4 track EP from Hans Delbruck, 4 tasty slabs of techno for the darker dance floors out there.

If you are supporting this release please let us know.

Thanks
SUPPORT FROM: Rodrigo Lobbao, EZ, MARTIN DASSLER (Major & Minor), marco carola, Cristian Varela, Mat, Lyn Stanford, ANT NICHOLS, Light IDR, Sweet Musique, DJ Steven, Orde Meikle, A Darker Wave, Zuni, KyzerSan, Phraktal , Antonio Baco, Cheets / Rob, Global Dance Session, kaa, Homma Honganji, Lee Guthrie, Andi Durrant, A.P., john 00 fleming, Fil Devious, audiojack, 8day, Downloading for Stadium Artists - Thanks :-), marian mueller, Richie Hawtin, Stefan Weise, D'JAMENCY, Generic Excuse, Shazam, Jomi, Noemi Black, HAU, Anthony Pappa, Ron, lenny dee, Robert Solheim, Stefano Lotti, Russell Deeks, iDJ magazine, Markantonio, Ryan Thomson, Alan Lockton, My Evil Twiin, Laurent N., marco bailey, Soul Button, adamkdj, Coers, Franz Alice Stern, 123, Darren Rice, greg fenton, Luis Martinez, SH13, Scheibosan, Robert Owens, Jon Connor, Mix Feed Radio Show, EP Digital Music, Lennart, Lee Dagger (Bimbo Jones), Deny, Doogie, Richard Paulose, Definition, Asulu Saint, Alex Buchanan [Kingkade]...
Urban Chaos records is a independent techno label, it was founded 15/10/17 it has grown with stature in it's first year gaining some great support along the way from the worlds techno elite.