Spektre - Chant Rush ft. Dave Sinner, Beico & MT93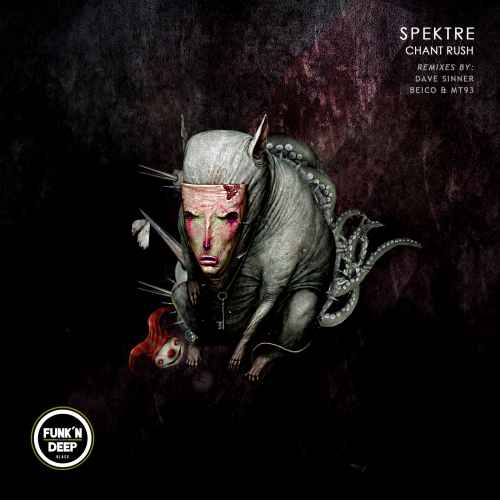 Spektre is back on Funk'n Deep Black with a monster single titled Chant Rush! UK's prolific techno duo brings us another timeless classic that is undoubtedly ready to make some serious noise in the industry. Spacey atmospheric melodies move through us when interacting with this massive release, while industrial pulsing basslines and dramatic synths overwhelm the senses and ignite the speakers to rock the dance floors. This release also includes huge remixes from emerging Spanish producer Dave Sinner and Argentina's dynamic duo Beico & MT93.
SUPPORT FROM: joseph capriati, Mladen Tomic, Richie Hawtin, PHUTEK, Mark Greene, Chicago Loop, Markantonio, tomy declerque, Thomas Schumacher, Dexon, veerus, M. Fukuda, The YellowHeads, Spartaque, Belocca, JIA, Dhyan Droik, Skober, Rudosa, Superstrobe, Hollen, matt sassari, karotte, Drunken Kong, Steve Mulder, Mark Sherry, Shmitty, Filterheadz, Sinisa Tamamovic, Cristian Varela, Monika Kruse, Sasha Carassi, bart skils, Ilario Alicante, Roberto Capuano, Oscar L, hatzler, Durtysoxxx, Rich Wakley (Spektre)...