Lexlay - Back To Holidays EP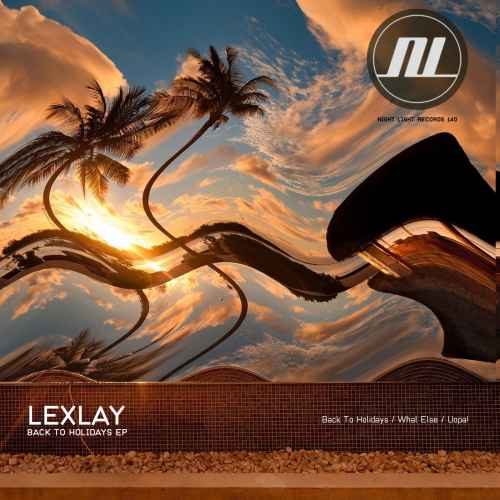 Lexlay is a synonym for joy, energy, freshness and passion; entertainment and fun are guaranteed on his sets. Versatile like a chameleon, he manages his musical discourse and adapts it to what each club crowd demands carrying with it a collective outburst of emotions. Elegance and pace characterise his musical style, being able to toggle from the sensitivity of "house music" to a more "groovy techno".

He is currently a responsible and founder member of the recognised brand Happy Techno, which along with his crew, has conquered the audience of Barcelona by hosting the Saturday night event in one of the most emblematic clubs in town, City Hall.

We are more then happy to have Lexlay for the first time on our label with three groovy dance-floor killers!
ARTIST

TRACK NAME

Lexlay


Back To Holidays / Original Mix

Back To Holidays / Original Mix
Lexlay


What Else / Original Mix

What Else / Original Mix
Lexlay


Uopa! / Original Mix

Uopa! / Original Mix
SUPPORT FROM: tomy declerque, Alexander G, ALBERTH G, Ace Alvarez, Koen Groeneveld, David Moreno , Nino Bua, popof, Cheets / Rob, Global Dance Session, alen milivojevic, whytnoyz, lemon, Hollen, Fractious (Agile/Say What?/Transmit), Justin James, D-Deck, Markantonio, Sinisa Tamamovic, florian frings, stacey pullen, Arjun Vagale, DJ Steven, Paco Osuna, Ramiro Lopez, djetan303, Cristian Varela, Raul Mezcolanza , joseph capriati, marco carola, Fabio Ferro , Listening For - Felix Da Housecat , Spartaque, marc maya, Peppelino, Adoo, Mircea, veerus, Kiss FM, Richie Hawtin, Torby Jay, Richie Santana, Juan Ddd, Grasso & Maxim, Sam Paganini, Philipp Straub...
Night Light Records is the powerhouse behind a mounting stack of tracks birthed from the warped minds that exist on techno's murkier outskirts. Based out of Banja Luka in Bosnia And Herzegovina and London in United Kingdom, Night Light has been clocking up plaudits for its roster of releases featuring the cream of the techno heartland's throb-meisters. Vinyl and digital outings have made some serious damage on charts and online stores across Europe, and have attracted the support of DJs clamoring for bleeding edge sounds. Night Light is the brainchild of pioneering Bosnian DJ duo Sinisa Tamamovic and Mladen Tomic. As principles in the techno minimal and tech house field, their reputation was established by a clutch of darker hued tracks and well-received remixes on genre leading labels. Night Light has continued in that throbbing vein, releasing to rapidly growing success. Extending their appeal still further, off-shoot label Night Light Slow Edition presents a more easily-digestible side of techno, minimal and tech house that is set to worry the mainstream while retaining a trademark edginess to their sound that steers it left of centre.