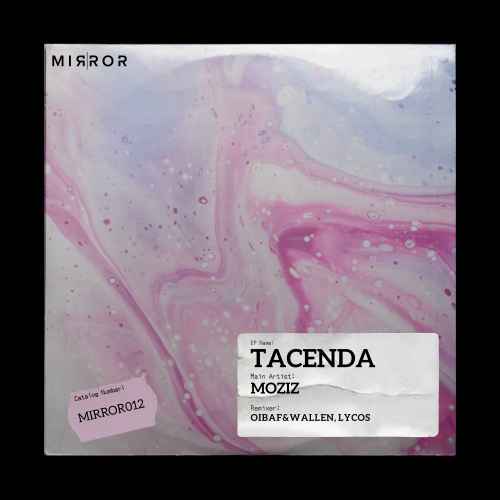 We are thrilled to welcome talented young artist Moziz with his new EP "Tacenda" for the first time on our label. The release is accompanied by two great remixes from Mirror boss Lycos and ONISM masterminds OIBAF&WALLEN.
ARTIST

TRACK NAME

Moziz


Tacenda

Tacenda
Moziz


Léas

Léas
Moziz


Tacenda (OIBAF&WALLEN Remix)

Tacenda (OIBAF&WALLEN Remix)
Moziz


Tacenda (Lycos Remix)

Tacenda (Lycos Remix)
SUPPORT FROM: Christian K, d-phrag, Wiebe Roose, Kurt Kjergaard, Sasha Le Monnier, George Adi, Merih, Minitronix, EsKa, Thefunkytuna, Sinisa Tamamovic, Abandon, BOHO, Eric Rose, Ben Deeper, khaled abdrabo, Zisis D, Tino Tranquilo, Elektrodisko, Lucas, MARTIN DASSLER (Major & Minor), ehzuwerjweruw, Richie Hawtin, Ancestralis, Melodic Deep, CK, Shmitty, DJ Style, Sergio Matina, differentgrooves.com, Mirror Records...
Mirror Records is a Bern based event & music label working together along side various artists with passion & vision – Aiming to create the ultimate experience!