Luis Or & The Maniacs - Paricutin [Oscuro Music] With Carlos Fontana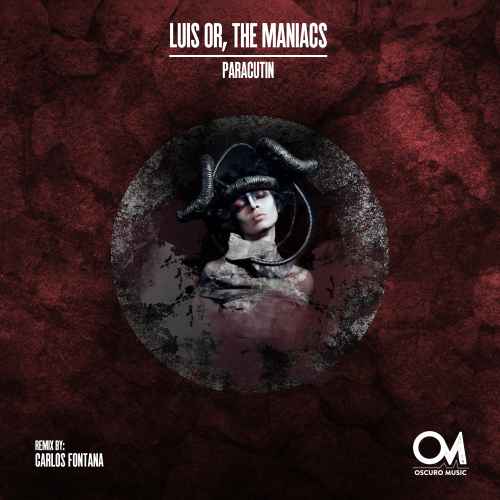 Here we welcome back both Luis Or and The Maniacs to Oscuro Music. In this pack you will find a fantastic collab track 'Paricutin' with an outstanding remix from our Mexican friend Carlos Fontana. The Original has a big warehouse feel with some really cool strange fx and a hard feel. The Remix has a really nice take on the Original with a really cool deep synth added to the mix. Also included in the pack is a solo track from Luis Or named ''Germany'' which is a nice Raw Techno track with lots of energy and rhythm and a sinister dark feel.
ARTIST

TRACK NAME

The Maniacs & Luis Or


Paricutin (Original Mix)

Paricutin (Original Mix)
The Maniacs & Luis Or


Paricutin (Carlos Fontana Remix)

Paricutin (Carlos Fontana Remix)
Luis Or


Germany (Original Mix)

Germany (Original Mix)
SUPPORT FROM: D-Vibe, Markantonio, DMetrik, Scott Sardena, Tea Vuckovic, Stiv Hey, Lazar (IT) (We Are The Brave - JAM - 1605), Bermio, Hermann Hesse, Drigo, Frank Arvonio, Barbuto, Fractious (Agile, Say What?, KD RAW, Transmit), marco carola, Franco Smith, joseph capriati, Lowerzone, Hollen, Steve Sai , StoKed, veerus, XLR8R, SKiRRA, Fo, Freemann (IT), Luis Or, JAMES D, Cristian Varela, DAVETHEDRUMMER, Bertzi, FAC3OFF, SOZZE, Lee Brookes, Patrick Hero, go!diva, Txmzz, Sebastian Mora, Cristian Nevez, robert stahl, Sinisa Tamamovic, Riva Starr, Paco Osuna, Max Kane, L.Ap., Barbur, Phaedon, N.O.B.A, Richie Hawtin, Ilario Alicante, BILBONI, Melvin Spix, Gaga, Bad Panda, Chicago Loop, Sintek, Christian Hornbostel, Disscut, Eric James, CHRIS GEKA, Robert Owens, Shmitty, DREIAN, Carlos Fontana | Planet Rhythm | Annun Music |, Laffit Rivas, Devid Dega...