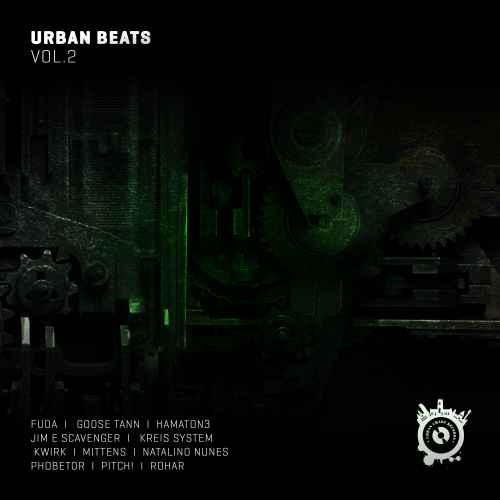 WE HAVE CUT BACK THE MAILING LIST AGAIN BY OVER 95% ( 120 Recipients in total )

We value your opinion on the music we send you, thanks for all your feedbacks to date.

This is a very limited promo run, so if you like or are supporting this release, just let us know, thanks.

www.facebook.com/urbanchaosrecords

Next up is the our 2nd VA which includes 11 stomping techno tracks,
ARTIST

TRACK NAME

Natalino Nunes


Firmeza

Firmeza
Mittens


Flipping the script

Flipping the script
FUDA


Symura

Symura
Kwirk


On the dot

On the dot
Rohar


Minefall

Minefall
Pitch!


Hidden Treasure

Hidden Treasure
Phobetor


Forseen

Forseen
Kreis System


Bloodmoon Sunset

Bloodmoon Sunset
Jim E Scavenger


The Dark Funk

The Dark Funk
Goose Tann


Brain Blender

Brain Blender
Hamaton3


Focus

Focus
SUPPORT FROM: BL.CK, SKiRRA, Scott Sardena, lisa lashes, Jon Connor, Markantonio, Mark Greene, Lowerzone, Cristian Varela, DAVETHEDRUMMER, Scheibosan, Paco Osuna, Matt Holt, Noemi Black, Richie Hawtin, Kiz Pattison (selador, platipus, renaissance), Fil Devious, Alex Buchanan [Kingkade], Pitch!, Orde Meikle, Charlotte de Witte...
Urban Chaos records is a independent techno label, it was founded 15/10/17 it has grown with stature in it's first year gaining some great support along the way from the worlds techno elite.