Dynamo Recordings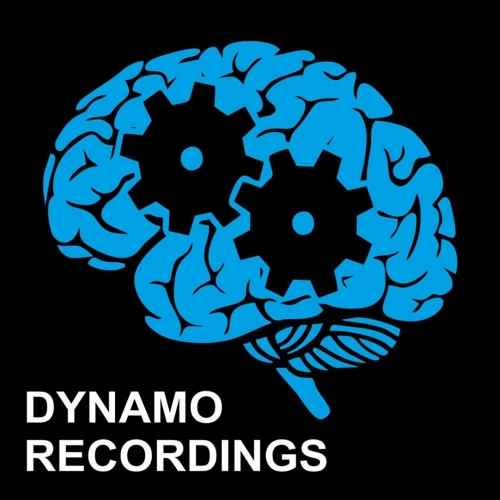 Dynamo Recordings was founded by Fractious [KD RAW/Tronic/Transmit/Trapez/Waveform/Loose/Gem Records] and Ronan Teague [Decoy/Naked Lunch/Binary404/Gobsmacked]. The object of the label is to showcase groove based techno. The label launched in September 2012 with artists such as Richie Santana, Sean Collier, Peter Bailey, Alberto Ruiz, Joe Blake, D-Deck, Dani Sbert, Frankyeffe, Fabio Floirido, Steve Mulder, Darkrow, Konstantine Yoodza, Matt Minimal, Peppelino, The Yellowheads, Dave Wincent, Johann Smog, Grasso & Maxim, M. Fukuda,Lerio Corrado, Ovi M, TKNO, Will Kinsella, Kleber, The Southern, Richard Cleber, Etai Tarazi, Raul Facio, Nino Bua, Stefano Pini, Stanny Abram, ASIO (AKA R-Play), Diction and many more. The label has been getting big support from the likes of Richie Hawtin, Stacey Pullen, Cristian Varela, Kaiserdisco, Karotte, Christian Cambas, Stefano Noferini and more.
Recent Campaigns by Dynamo Recordings
View more

RELEASE NAME: Ronan Teague - Observation EP
GENRE: Minimal, Tech House, Techno
RELEASE DATE: 21 10 2019
Markantonio, Mladen Tomic, Acid Jesse, Koma, Dhyan Droik, marco carola, J&S Project, Alessandro Grops, StoKed, stacey pullen, Mircea, Stephen Garrett, Tina V, Stefano Lotti, Carlos Beltran, Sisko Electrofanatik, Marco Piangiamore [Detone, Ballroom, Bush, Trapez], Lerio Corrado, Paco Osuna, Celic (Terminal M, Form, Transmit, Night Light), luigi madonna, Dexon, Slam, remy unger, Richie Hawtin, Pan-Pot, Richie Santana, Grasso & Maxim and many more!
View more

RELEASE NAME: Diction - Solid Ground EP (inc. JUST2 & Dino Maggiorana remixes)
GENRE: Tech House, Techno
RELEASE DATE: 26 12 2016
Alfonso Forte, Mr. Bizz, spektral, Niklas Venn, Lee K, Nino Bua, Mladen Tomic, Mr Wox, Peppelino, Lander B , Dave Parrish, Alexander Madness, D-Deck, Juan Ddd, alen milivojevic, Zacharias Tiempo, landmark, steve lorenz, Richie Santana, Alessandro Grops, John Norman, Durtysoxxx, Acki, marco carola, Spartaque, Grasso & Maxim, Nonnus, Marco Piangiamore [Detone, Ballroom, Bush, Trapez], SAMA, Koma, Siles, Hollen, Mark Greene, Anthony Pappa, Full On Funk (50:HERTZ Radioshow) , Cristian Varela, joseph capriati and many more!