Laus Music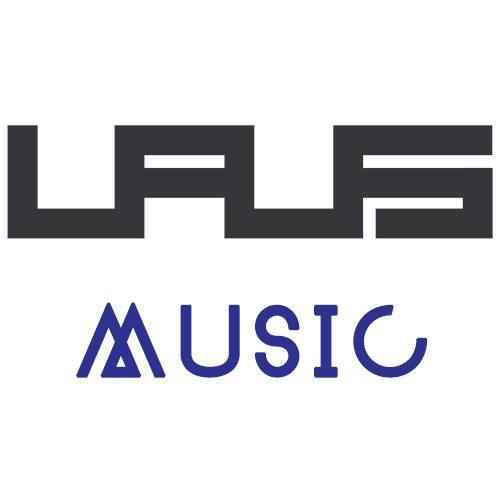 Laus has never been just about faceless club abandon, but about injecting personality and attitude into the works. This independent music label was founded by Haris Custovic in London in 2000 in order by to provide an outlet for the sonic creativity of the collective he was a part of. Loosely based in underground house, the label's sound is versatile, a far cry from most sanitised dance floor music. The main idea has always been to offer courageous artists a platform to release innovative music to a clued up audience. Over the years, Laus' colourful and eclectic electro-acoustic sounds attracted plenty of attention from all sides of the world. Laus Music has been supported by both big name disco jockeys as well as many DJ enthusiasts. To date, respected names like Terry Francis, Colin Dale, Richard Grey, Dave Mothersole, Renato Lopez, Jeff Bennett, Mark Grabber, Ivan Komlinovic, Marian Felver have done original releases, while the likes of Jay Tripwire, Asad Rizvi, David Duriez, Tony Thomas and Circulation have provided remixes. These are artists that have toured many times, all over the world, appeared in top venues and attracted a lot of media attention. Laus music has released 35 works to date and much more in the pipeline.
Recent Campaigns by Laus Music
View more

RELEASE NAME: Magnetic Dreams Album Compilation - Haris - Laus Music
GENRE: Dance, Deep House, Electro House, House,...
RELEASE DATE: 01 12 2019
dan, MJ Suddani, Jay-J, Joachim Garraud, Marina Karamarko, Riva Starr, D'JAMENCY, alan camden, Andi Durrant, Markantonio, Queemose, Ellery Cowles, elif, Josh Kirkby, Steve Lawler, Anderson Noise, veztax, Boronas, toni rios, GamuT, veronika fleyta, Tyree Cooper, Nick Shak, dave angel, Richie Hawtin, Downloading for Stadium Artists - Thanks :-), Monica Soldan, ED LEE, Mladen Tomic, Sinisa Tamamovic, DJ Colin Hargreaves, PapaS, luigi madonna, marco carola, Worda, Edy C., Marko De La Rocca, daff and many more!
View more

RELEASE NAME: Haris ft. Sunshine - Devotion
GENRE: Dance, Deep House, House, Tech House
RELEASE DATE: 29 09 2019
Paul Ross, Squadrum - La Strada EP, Martin Kremser, Nick Shak, Sinisa Tamamovic, elif, Johny S., Dvj Niburu, Richard Grey, Worda, marco carola, Raven Tk, Rob Zile, fakir, paul1tax, Ellery Cowles, luis nieva, Holger Hecler, Ismar Vehabović, darren roach, Tyree Cooper, Queemose, MJ Suddani, Jay-J, Marco Lenzi, KATZE, Hibrid, Riva Starr, Jesse (Tribal Souls,SF), Downloading for Stadium Artists - Thanks :-), Russell Deeks, iDJ magazine, Jay Hill, Paul Donton, Unique (CRO), Ivan Dudda, Igor Milton, Andi Durrant, Hristian Stojanowski and many more!